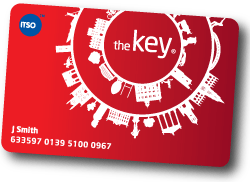 FAQ
Do I need more than one key if I travel on more than one service?
No you don't! You can add a number of products on to the same card.
For example, if you live in Abingdon and work in Oxford, you may have an cityzone & South Oxfordshire Zone time-based pass. If you then also occasionally travel to Heathrow or Gatwick Airports, why not top up your key card with a 12 trip multi-trip for the airline service?