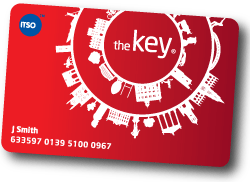 FAQ
How much does a key card cost?
A key card costs £5 when ordered via our Travel Shops in Oxford. Alternatively, your first card is free when ordered online.
Replacement key cards cost £5 and £10 for BROOKESkeys. For details on how to order a replacement card, please see our FAQ page here.