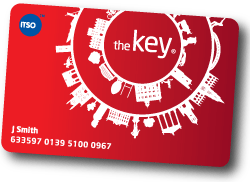 FAQ
How quickly does a top-up take effect?
On Annual and AUTOpay products, you specify a start date for your product. For other period passes, the pass starts the first time you tap the card on the bus. The six or twelve month validity period you have to use the product starts from the date of purchase on non-Annual or AUTOpay products.
Online top-ups are usually available on the bus within 4 hours.
Top-ups made at our Travel Shops at Gloucester Green and Queen's Lane are ready to use instantly.