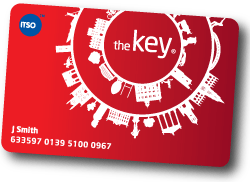 FAQ
Why can't I see my top up on the bus?
Each top up you add to your card is treated as a separate "product" on the card. The only one that will show when you present your card to the ticket machine is the current one. Any others that you have on your card will not show until they are "activated". You may ask the driver for a KEY REPORT and this will show you all of the products on your card.
COVID-19 Update
During the COVID-19 pandemic, key workers and those making essential journeys can still top up their key cards online as normal. On-bus key top ups will also be available for all 1 week, 4 weeks, 12 trips and any 5 days products until further notice.
Find out more about our services during COVID-19: www.oxfordbus.co.uk/covid-19